We are following all CDC recommendations, ask your doula more about her safety measures.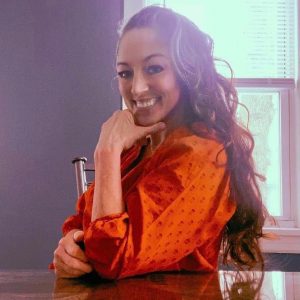 52 A.M.
Baby specialist/night nanny | Lactation Counselor (1 week training) | Offering overnight services | Postpartum Doula
| Service type | Service area | Experience | Availability |
| --- | --- | --- | --- |
| In Person | Brooklyn, Manhattan, New Jersey, Staten Island | 22 years | |
Having come from a large family, I have been around infants my whole life. I began caring for them at a young age as a mother's helper, and then as a babysitter through high school, and a nanny through college. I've raised three of my own children, and during that time, I worked in the daycare setting (infant and toddler rooms). My 45 years of infant care experience lead me to certify as a Postpartum Doula three years ago and I never looked back. This feels more like a calling than a job, and I genuinely love going to work. I'm also a Reiki Master Teacher and Practitioner which lends to working with infants and their families, as I believe that there is a constant flow of healing and loving energy. I am blessed with endless patience and a calm demeanor. My approach is parent focused advocacy and support, offering evidence based education and advice in all phases of infant care. Keeping in mind that each birth is unique, and that each new child radically changes the dynamic of the family, I also offer support, encouragement, and a listening ear to new parents. Being an overnight Postpartum Doula, I  also provide parents with the much needed opportunity rest, as adequate sleep is highly beneficial and restorative for the day ahead.