We are following all CDC recommendations, ask your doula more about her safety measures.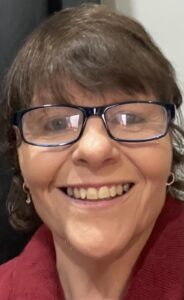 67 C.M.
Baby specialist/night nanny | Offering live-in services | Offering overnight services
| Service type | Service area | Experience | Availability |
| --- | --- | --- | --- |
| In Person | Manhattan, New Jersey | 26 years | |
Lives in Rutherford, NJ
Offering live in and overnights
C. has been a Professional Career Nanny  and Newborn Care Specialist caring for Newborns to teenagers for the past 10 years. C. has had the pleasure of working for multiple families and has cared for many newborns over the years. It is her absolute passion ! Her wealth of knowledge and calm loving demeanor makes for a wonderful Newborn Care Specialist. She is very down to Earth and very easy to get along with. C.'s warm compassionate personality shines through with whom all she comes into contact.
She is also a NJ Licensed Special Education Teacher and has taught preschoolers with Special needs as well as Toddlers/Infants with developmental delays in Early Intervention for over 15 years.
C. is a happily married mother of 2 wonderful teenagers. She loves spending quality time with her close knit family and enjoys reading,  being a life long learner, hiking  , and travel.