We are following all CDC recommendations, ask your doula more about her safety measures.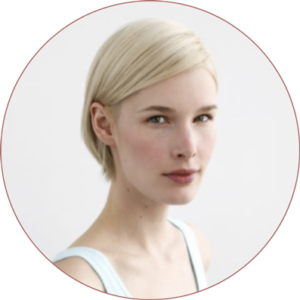 Emilie
Birth Doula, Lactation Counselor (1 week training), Postpartum Doula
| Service type | Service area | Experience |
| --- | --- | --- |
| Virtual | Bronx, Brooklyn, Long Island, Manhattan, New Jersey, Queens, Staten Island, Westchester | 5 years |
Emilie became interested in birth work prior to giving birth to her daughter in 2011.  She hired a doula for her birth as she had no family in NY and just felt she wanted to have a woman support her birth along with her husband.  She had what she would describe as fantastic birth that was truly empowering.  She then had another baby two years later.  For some reason she decided she didn't need to hire a doula for that birth.  While she was in labor she realized that was a misstep.  Everything went well and she once again had a fantastic and fast birth, but she just knows it would have been great to once again have that extra support her doula provided her.  Since going through pregnancy, birth and new motherhood Emilie has become a birth addict.  She marvels "How amazing are we women who grow humans in our bodies and bring them into the world through birth!?"  Her hope is that she can provide the kind of loving support to mothers that her doula provided her.  It really makes for a great entry into motherhood.
In Emilie's free time she enjoys baking, knitting, going to yoga and training at the gym.  She lives in New York City with her two children, husband, a dog and two rabbits. Emilie is a Dona trained birth doula.  She holds current certification in Adult and Pediatric CPR/AED. She is a certified and registered yoga instructor through Yoga Alliance at the 500hr level.  She has also trained in Thai yoga body work.