We are following all CDC recommendations, ask your doula more about her safety measures.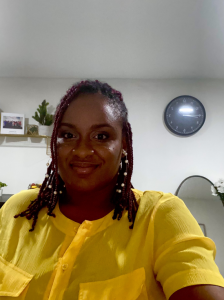 48 G.A.
Birth Doula | Offering overnight services | Postpartum Doula
| Service type | Service area | Experience |
| --- | --- | --- |
| In Person, Virtual | Bronx, Brooklyn, Long Island, Manhattan, Queens, Staten Island, Westchester | 1 year |
The birthing world has always been a passion of mine, and being a part of the support system for any birthing person through education, breathing exercises, comfort and relaxation techniques and aromatherapy is what I enjoy most. I spend most days reading  through evidence based research on birth, postpartum and breastfeeding to be a well equipped support person for my clients. My clients are my number one priority and they have my unconditional support.
I see each pregnancy as a unique miracle. I help women embark on their birthing journey gently through tested and proven methods. I also patiently answer questions and address concerns you may have  and provide advice best suited to your situation. Please get in touch to set up an initial consultation. I look forward to meeting you, and always remember you are stronger than you think