Meet our Doulas and Baby Specialists
Baby Specialists
Stephanie Heintzeler, Birth and Postpartum Doula, German Midwife, IBCLC (Lactation Consultant)
Stephanie Heintzeler is a German educated midwife and acupuncturist as well as US-educated doula and Lactation Consultant (IBCLC). She was born in New York City but raised in Germany, where she found her enthusiasm for midwifery already when she was 12 years old- thanks to her brother who was born then. She successfully finished her midwifery-exam in 2000 at the midwifery-school in the Black Forest of Germany.
While she was working in Frankfurt she started to get interested in TCM (Traditional Chinese Medicine) so she continued her education in Acupuncture and acquired her certification in 2003.
She moved back to her birth town in 2003. Her book "New Yorker Geschichten" ("New York Stories") got published and she started her own Doula business after she had certified with DONA in 2006. In 2010 she founded Preggie LLC in Germany that imports Preggie Pops (www.preggiepops.de) from the US.
Stephanie cares for women with all kinds of births- whether her clients choose a hospital birth, birthing center or home birth; she wants them to follow their own intuition about which birth place feels best. Stephanie has seen it all- breech births, many successful VBACs (Vaginal Birth after Cesarean), planned and unplanned c-sections, vaginal twin births and LGBTQ-families.
With a former midwife-approach her clients feel taken care of from a holistic-medical perspective. She uses breathing techniques and positions to open the pelvis as well as her acupuncture background to make birthing as comfortable as possible.
As of 2018 Stephanie has delivered over 2,500 babies and attended over 3,000 births. She is the owner of the New York Baby where she puts expecting parents/mothers in touch with doulas and baby nurses.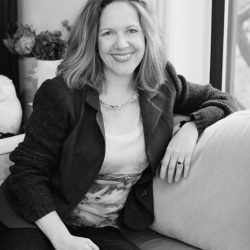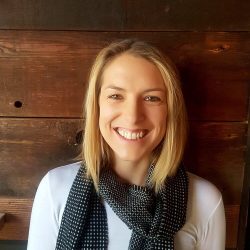 Alice, Birth Doula
As a Registered Midwife in the UK I have cared for women throughout pregnancy, childbirth and the postpartum period for over 9 years. I always felt lucky to be part of such a profound phase in a woman's life and supporting women and their families during this time was an incredible honor.
I feel increasingly that in countries where pregnancy and birth has become primarily doctor led and interventionist, women can feel they need to fight to make informed choices about their body (and their baby). As a Doula, I am very excited that I can concentrate solely on empowering women and their partners to find the right information to make these decisions in order to feel in control.
My role is to help you and your partner stay relaxed and focused, ensuring you feel empowered and free to concentrate on birthing your baby. My number one goal is for my clients to feel that their baby's birth was their victory. I believe the way to achieve that is for her to feel calm, confident, and completely in charge of the decision making process. If all women could feel proud of their birth story and strong and powerful as a result, their mental health and enjoyment of parenthood would benefit significantly. I am committed to helping my clients to achieve this.
I have cared for women birthing their babies at home, in birth centers and in hospital settings. I have looked after women birthing breech babies and twins naturally as well as those choosing to birth their babies naturally following a previous Caesarean section (VBAC). I have cared for women undergoing both planned and unplanned Caesarean section as well as supporting LGBTQ+ women, single mothers and those with little or no support. Using measures such as Rebozo, massage and pressure point techniques as well as supporting hypnobirthing, homeopathy and aromatherapy, I will help you to feel calm, present and free to follow your body's natural birthing instinct.
I am down to earth, calm, compassionate and loving with a good sense of fun. I love adventure and spontaneity and thrive off a challenge. I live in Brooklyn with my husband and two daughters aged 5 and 2. I am having a wonderful time exploring New York having moved here from London in May 2017.
Emilie, Birth Doula
Emilie became interested in birth work prior to giving birth to her daughter in 2011.  She hired a doula for her birth as she had no family in NY and just felt she wanted to have a woman support her birth along with her husband.  She had what she would describe as fantastic birth that was truly empowering.  She then had another baby two years later.  For some reason she decided she didn't need to hire a doula for that birth.  While she was in labor she realized that was a misstep.  Everything went well and she once again had a fantastic and fast birth, but she just knows it would have been great to once again have that extra support her doula provided her.  Since going through pregnancy, birth and new motherhood Emilie has become a birth addict.  She marvels "How amazing are we women who grow humans in our bodies and bring them into the world through birth!?" Her hope is that she can provide the kind of loving support to mothers that her doula provided her.  It really makes for a great entry into motherhood.
In Emilie's free time she enjoys baking, knitting, going to yoga and training at the gym. She lives in New York City with her two children, husband, a dog and two rabbits. Emilie is a Dona trained birth doula. She holds current certification in Adult and Pediatric CPR/AED. She is a certified and registered yoga instructor through Yoga Alliance at the 500hr level. She has also trained in Thai yoga body work.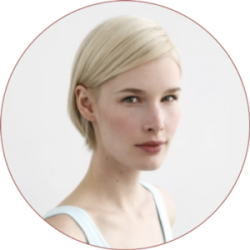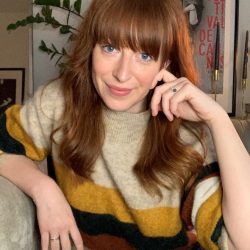 Misty, Birth and Postpartum Doula
Offering in-person visits and birth support
Low premium tier
Misty believes childbirth is a beautiful, awesomely complex, life-changing, and extremely personal experience. Her role as your doula is to provide you with essential, empathetic support by offering a therapeutic presence, a comforting touch, pain management support, and continual guidance to more efficiently communicate with your chosen care provider. Misty strives to provide a perinatal experience in which her clients feel empowered, acknowledged, and safe, both physically and emotionally.
Misty is a DONA-trained birth and postpartum doula. She is a certified Hypnobabies doula and a board certified Integrative Health Coach (AADP.) She is also a Certified Lactation Counselor. She works with her clients on prenatal and postpartum wellness and supports them by approaching each stage of pregnancy and postpartum with a holistic mindset. During prenatal sessions, Misty will work with you to cleanse your fears and preconceived thoughts surrounding childbirth, guide you in creating your birth plan and walk you through any 'what ifs' that may come up along the way. In postpartum work, Misty enjoys sharing her love of cooking by making her clients nourishing meals rooted in Ayurveda and recipes from The First Forty Days by Heng Ou.  Misty strives to provide her clients with a warm and supportive space, along with tools to instill confidence, while they navigate this new phase of motherhood.
She is currently working on her 200-hour yoga teacher certification with Yoga Alliance and the Clinical Herbalist path through The Herbal Academy.
Simone, Birth and Postpartum Doula
Simone serves each family, believing that each should have access to support, resources and autonomy, in NYC where many are distant from their families and dear friends.  After the positive natural birth experience of her daughter, with her doula and partner by her side, Simone wanted to channel her energy in a new direction by becoming a certified birth and postpartum doula. Simone also takes from her own birthing and postpartum journey to fuel her passion through the 4th trimester. Simone is a certified lactation counselor working in her IBCLC, doula educator/ mentor for her certifying doula organization Doula Trainings International and Lamaze certified childbirth educator. Simone also holds a certification as an infant sleep educator to normalize newborn behaviors and gentle parenting through what can be seen as challenging times in babies development. She is involved in many community parenting support groups by being a La Leche League Leader and Hospitality chair of Mocha Moms, Brooklyn chapter and is ready to hold hands with those on this journey, no matter how many times you've walked the path before, or not.
After her 2nd was born at home with a supportive birth team, Simone further realized how important a trusted, skilled care provider and support team was and made a difference. Simone struggled with breastfeeding for the first 2 weeks, which was a drastically different experience from with her first. Despite feeling discouraged at times, she called on her community for support and advice. Simone realized before how birth preferences can be different, however through her own experience realized how each journey can be different too, as is each family. Simone respects and honors this and brings forth education and non-judgmental care to the families which she serves.
Simone is CPR and First Aid certified and is always attending workshops and conferences continuously to strengthen her knowledge, further her education and support her families to the best of her ability. Simone has worked with families in different scopes from being an employee of the Women, Infant and Children Program(WIC) program as a breastfeeding peer counselor, where their goal is to increase nutritional and breastfeeding awareness in communities, to working with families of the foster care system, shelters, of the LGBTQ community, with special needs, premature births and parents of multiples. Simone has a BA in psychology, is a birth doula with the Brooklyn Department of Health By My Side Doula Support Program and looks to continue her education to further nurturing families and bridge the gap between her community work and passion for social justice and advocacy. Simone is a Brooklyn based mom and when not supporting families, she's building memories with her own.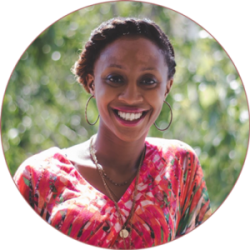 Johanna, Postpartum Doula
The first thing you should know about her is this: She is a Dutch woman. When Jolande gave birth to her first child in New York City, her favorite sister-in-law, Bertie, came from Amsterdam to be her "kraamverzorgster." In the Netherlands this is the postpartum professional who visits the new mother at home and helps her transition to motherhood. Not being a registered nurse, Bertie was not a real kraamverzorgster. But she had given birth to two healthy children and knew exactly how to, as she put it at the time,"mother the mother."
This strong, wise woman taught Jolande everything: how to bathe and hold her baby; how to care for the umbilical cord; and, most importantly, how to nurse her baby. If she needed to take a shower or a nap, or just needed a good cry, she was always there to comfort her. She also made her coffee and tea, whipped up steaming pots of soup, and prepared tasty snacks that gave her the energy to breast feed 10 times a day.
Amazing, right? Actually, the amazing thing is that the Dutch government understands how difficult the first few weeks of motherhood are. That is why they make sure that every new mother receives both the practical and emotional support that a kraamverzorgster provides during this stressful period. As a postpartum doula, that is the service that Jolande provides in NYC. Lucky us! She is the special caregiver who knows how to "mother the mother." Jolande is a certified lactation counselor, a DONA-trained postpartum doula, CPR certified, and an accomplished cook. She is honored to help any new mother though the exciting but emotionally draining first few weeks of postpartum life. Remember: The best thing you can do for your baby is to take good care of yourself.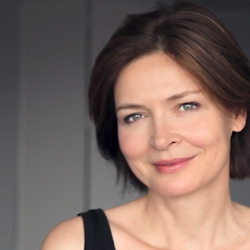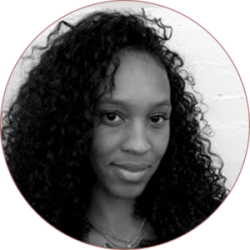 Alexandra F., Birth and Postpartum Doula
Alexandra is a DONA trained birth doula and certified yoga instructor. Her passion is to serve as a guide for women during the most sacred time of their lives, she believes in empowering women and feels every mother is a champion. Alexandra's traveled the world extensively and lived in Miami, New York, Haiti and Mozambique. She studied traditional Mayan birthing techniques in the mountains of Guatemala while assisting an indigenous midwife there. Alexandra then studied midwifery and assisted in over 300 births at a natural birthing center and school in Miami, Florida. Alexandra wants the mothers she works with to feel free to explore their own natural instincts and tap into the innate feminine powers possessed by all women and used for countless generations all over the globe.
Liza, Birth and Postpartum Doula
My path as doula began in 2009 before I even knew what a doula was, while I was pregnant with my son. I was not aware that I could make decisions along the way when it came to the mode and method of birthing — decisions that are so powerful and important for the hours, days, weeks, and even years after we give birth. After deep studying and being immersed in birthing resources I became aware there were indeed many different options on every woman's birth path and we all, as women, have some power we can choose to exercise.
After I gave birth I was eager to share my experiences and wanted to start supporting others through their pregnancies and after births. I wanted woman to feel more control of their own birth paths and the time that follows.
l decided to make it official by becoming a certified doula with DTI after attending numerous births and helping many women through their pregnancies. I am super passionate about birth and empowering women to have their best, most bonding birthing moments. I pride myself on being kind and gentle but also firm when needed, and bring a vast array of resources (traditional and non traditional) to the table for any woman looking for something extra — whether it be help through morning sickness, back pain, emotional stress, or just about any other pregnancy and birthing related concern. I've now dedicated my life's work to helping other growing families choose the happiest and healthiest birthing paths for them — and that includes all styles and modes, because each family is different. Making you feel safe and comfortable is my top priority, and I would love to be a part of the most special experience you'll ever have!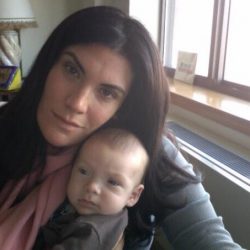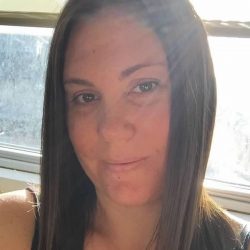 Sarah, Birth and Postpartum Doula
Sarah is a birth and postpartum doula, who certified with DTI in September 2016. She is a certified Early childhood teacher and after having 3 children of her own realized how amazing birth is and wanted to help support others during childbirth and postpartum. She is easy to speak with and is passionate about providing families information to help empower their decisions on different birthing options to help create the best birthing experience they can have. She brings calmness to the birthing room and helps her clients feel confident and equipped as they walk their own birth path. She is also a certified
lactation counselor and would love to get breastfeeding off to a good start if you plan on nursing. As a postpartum doula her focus is on the family. She wants to help you feel confident and comfortable with your life as a new family. Her service can include emotional and physical support, breastfeeding support; assisting with baby wearing and household help. What ever needs to be done to help create and keep a house running calmly. She believes being a doula is amazing and wants to help you to take care of your newborn or birth your baby surrounded by love and support.
Nadine, Baby Specialist (Aka Baby Nurse) and Postpartum Doula
My name is Nadine Kennedy, I have 17 years experience in newborn, infant and childcare. My goal is to offer a service that specifically meets the needs of my new mom. I aim to pass on my extensive knowledge in newborn/infant care to help equip, and provide you with all the tools and tips you need to be a confident and thriving new mom. I am of a calm and gentle demeanor, with patience to learn and a passion to help educate and support new moms. My strong organizational, listening, interpersonal and communication skills, enables me to perform confidently and efficiently at anything I do. I specialize in all the necessary and accepted practices in newborn care including but not limited to infant CPR, Post Partum and lactation support. I have extensive training and experience with singles, twins and triplets, competent in skin-to-skin, breastfeeding, mother-baby bonding, basic sleep training and care for your precious baby. My duties include coming to your home on a daily basis during the first weeks to months of your baby's life to assist you in caring for your most precious bundle of joy. The position of a Newborn Care Specialist is a temporary assignment that can require a 24 hour shift or night time shift. The length of the assignment is solely within the parents' discretion. An assignment typically ranges between a 6 – 12 week period, with a longer duration for premature babies and special needs infants.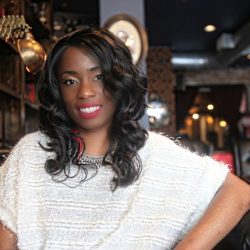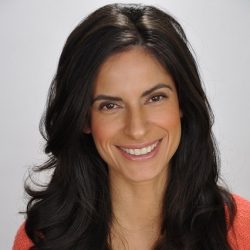 Maria, Birth and Postpartum Doula
Maria believes it is every mother's right to choose the kind of birth she wants and to have an abundance of support throughout the entire journey of pregnancy.
As a Birth and Postpartum Doula she's been honored to serve many families in New York City from varying backgrounds and household incomes. She honed her skills at the renowned Doula Trainings International and is also certified in infant and child CPR, as a Breastfeeding Counselor, as well as Mental Health First Aid. Her 15 years of experience running her own wellness company –where she worked as a Life Coach and Mentor– gives her a unique ability to care for her clients on a deeply personal level. She has a passion for cultivating empowered mothers and healthy babies through education, compassion, and nurturing.
When she's not doula-ing, she's doing yoga, going on adventures with her husband, dancing, and musing on life's many mysteries.
Gayle, Birth and Postpartum Doula
A San Francisco native, Gayle is a mother, writer, teacher, doula and passionate childbirth educator and advocate. For 18 years she has served mothers, partners and babies as both a labor support doula and postpartum guide. In 2005 she created Shakti Ma in Maplewood NJ, where for seven years she directed the pre and postnatal yoga and childbirth education programs. She is a graduate of Integral Yoga Institute and received her advanced pregnancy yoga certification from Gurmukh at Golden Bridge, NYC. She completed her most recent prenatal yoga training in 2016 with Krissy Shields of Maha Mama, and her advanced doula training with Debra Pascali-Bonaro. She is also a certified lactation consultant.
As a labor support Doula, Gayle provides mother, partner and baby with emotional, physical and informational support. This includes creating a birth plan based on your unique preferences, and guiding you with effective labor positions and comfort measures, along with offering continuous encouragement and reassurance. She will advocate for you and help you find your voice to advocate for yourselves and your baby. During labor, Gayle assists mother and partner in establishing a harmonious birth environment at home and/or in the hospital/birth center, and provides initial breastfeeding guidance immediately following the birth.
Additionally, she offers referrals to other birth professionals such as prenatal massage therapists and lactation consultants, as needed. Gayle believe that birthing women, with support and encouragement, know how to give birth. As a doula, she provides knowledgeable, nurturing, nonjudgmental support. Gayle recently moved back to NYC with her husband and two adventurous teenagers and is thrilled to be rooted once again in the beautiful borough of Brooklyn.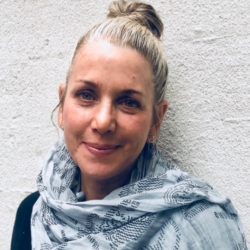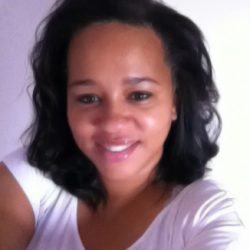 Zina, Birth and Postpartum Doula
Zina's personal birthing experience began 26 years ago when she had her first daughter and then she went on to have seven more children. In 2006 she developed a passion for Massage Therapy and Doula work. She found herself on a healing path and decided to study Reiki and then became a Reiki Master. She has earned other certifications in Pre & Postnatal Yoga and Thai Massage. Zina enjoys being a Massage Therapy Instructor, and hosting workshops for women's empowerment in New York and New Jersey.
Zina's passion is empowering women to find their inner voice. Helping women to define their personal practice with yoga, meditation, and using tools like essential oils are just a few ways that Zina supports prenatal and postnatal moms to gather and know their inner power to deliver their babies. She's passionate about helping women to make informed decisions for themselves and their families.
Zina believes there is a physical, emotional and spiritual experience that happens during the birthing journey for woman, and her goal is to help all moms and their babies find their special connection from inside the womb during the pregnancy and beyond.
Didi, Birth Doula
There is no right or wrong way to give birth. My highest priority as a birth doula is to help you have a positive and satisfying birth experience as you define it. I strive to help create a birthing experience in which you feel safe, in control, respected, well supported and cared for, and which leaves you feeling confident in your abilities. I believe the importance of the confidence a mother can gain from a positive birth experience cannot be overestimated, because even though parenting a newborn is one of the most joyful experiences a woman will ever go through, most veteran mothers express that it is also one of the most challenging. A happy, well supported, and empowered mother enhances mother-baby bonding and provides an enduring foundation for a happy and healthy family. A mother will remember her birth experiences acutely for the rest of her life; I hope to help ensure that these memories fill her with confidence and remind her that she can do anything!.
Having a doula during birth releases tension for both mother and partner and allows the woman to find her most comfortable, natural and innate way of giving birth. Whether your birth plan includes an epidural in a hospital or an at-home water birth, I would love to support you in any way possible.
I have had a lifelong commitment to health, movement and fitness. It started with a background in dance, dance therapy, and chi kung which blossomed into a passion for wellness and nutrition inspiring me to start a natural foods company. But my fascination with childbirth began with the births of my own two sons. I was fortunate enough to study Lamaze childbirth classes with Elisabeth Bing, a pioneer in childbirth education and a co-founder of Lamaze International. Since I was having a hospital birth she encouraged me to labor at home as long as possible, to keep moving, breathe, and above all to trust in my body and it's exquisite wisdom.
Giving birth to my two sons was an empowering and life altering experience which in turn gave birth to my interest in hearing the birth stories of other new mothers. I felt saddened when I would come across a woman who had been discouraged or worse frightened by giving birth. I knew it to be an exciting, fulfilling and precious time, a "peak" experience. My work as a doula has allowed me to bring my skills, passions and knowledge of the body to my work. I hope to encourage and instill in women trust in their bodies and their inner wisdom, while supporting and comforting them and their partners.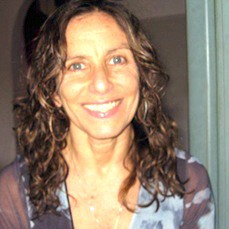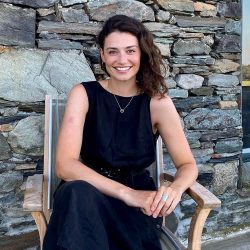 Hannah, Birth and Postpartum Doula
Offering in-person and virtual support
Professional level
Hi, I am Hannah! I am a trained professional who provides continuous informational, emotional and physical support to people across the full-spectrum of reproductive health. I am passionate about reproductive justice and strive to center activism and advocacy in my work.
Everyone deserves to be nurtured and cared for during this transformational time in their lives. I help my clients have a birth experience that can be fun (yes fun!), expansive, empowering and beautiful and then support families through their postpartum journeys as well. Checkout my client testimonials for some positive birth stories.
Information: great with dogs/animals, speak pretty good French but not fluently, I serve most of Brooklyn and Manhattan. Unfortunately I am not able to serve clients living in Dyker Heights, Flatbush area and east of that or Sunnyside, Jackson Heights or East of that.
Deborah, Birth and Postpartum Doula
My name is Deborah and I am a french midwife who obtained a European Bachelor Degree in Midwifery in 2014.
I had the opportunity to deliver 200 babies in France, Belgium, New York and Morocco.
During some of the births I attended in other places, I felt uncomfortable seeing some laboring women give 100% of themselves and their bodies over to the medical side of things. As if there were no other ways to give birth and one had to rely solely on medicine. Back in 2014, I had an amazing experience when I went to a tiny isolated village in the heart Morocco to help nurses in a rural hospital.
I started to be really interested in alternative methods and wanted to find answers to the following questions:
• How can I help a laboring mother become more autonomous?
• How can birthing parents welcome their baby with serenity and in a very positive way?
• How can we help birthing companions play a role in the birthing process?
• How can I apply my convictions in my role as a doula?
I found part of the answers in HypnoBirthing ® and I decided to dedicate my final year dissertation to that subject and to become certified as a HypnoBirthing ® childbirth educator. That is when I really started loving my work and delivering babies according to my beliefs, in harmony with my convictions.
I would be glad to share moments with you future parents, helping you become more serene, calm and united before, during and after the birth of your child.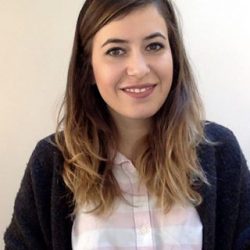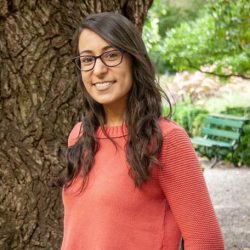 Erica, Birth and Postpartum Doula
Erica has worked in women's health for many years and has always been fascinated with pregnancy and birth. After many years as a childcare provider for newborns and infants, she made the transition to become a doula. Her choice was solidified after the birth of her niece – seeing how amazing and powerful her sister was during labor and birth. Erica is elated to devote her time supporting and encouraging mothers and families as they prepare to welcome a new baby to their family.
Erica holds a Bachelor's Degree from the University of Maryland in Behavioral and Community Health. She is a Certified Birth Doula through DONA International and a Certified Childbirth Educator through Birth Arts International. In addition, Erica is trained in HypnoBirthing, Spinning Babies, Vaginal Birth After Cesarean, Group B Strep, baby wearing, and newborn care.
As a doula, Erica aims to guide families through labor and birth by providing a calm, supportive, and encouraging environment. She does this using comfort techniques, massage, encouraging words and breathing techniques, and the use of essential oils.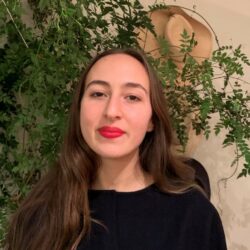 Laila, Birth and Postpartum Doula
Laila was called to birth work first through an internship with a home birth midwife in Upstate NY. She later received her doula certification and moved back home to Brooklyn where she now works as a birth and postpartum doula as well as a certified lactation counselor (CLC). In addition to her private doula practice she works for the NYC Department of Health as a birth and postpartum doula for Brooklyn families in need. Her interest in birth expands beyond doula work to include an exhibition on birth in modern and contemporary art as well as an ethnographic study of midwives and doulas experiences of racial inequity in the maternal healthcare system of Upstate NY.
Laila finds joy and purpose in supporting pregnant, birthing, and postpartum people with evidence-based information and compassion, and is trained in the Spinning Babies technique of fetal positioning as well as in comforting touch and massage. She loves to share her depth of knowledge on the amazing physiology of birth, and encourages her clients to find and trust their intuition, bodies, and innate abilities to birth and to parent. As a prospective midwifery student and former midwives intern she is well-versed in everything from home birth to high risk medicalized hospital birth. In her free time she likes to travel and to cook for friends.
Danielle, Postpartum Doula
Danielle discovered postpartum doula work two years after the birth of her daughter. Although she considered herself well educated and empowered throughout her pregnancy and birth, she felt that culturally there was a lack of information about the challenges that may present in the "fourth trimester" of physical and emotional healing post-birth. Realizing this type of support was exactly what she needed during her own postpartum period, she changed career paths to honor this vulnerable space for other new mothers and families.
As a Postpartum Doula, Danielle is passionate about helping parents navigate the first few weeks and months of their journey while providing warm and empathetic care, along with offering evidence-based information, all with a sense of humor! Her genuine hope is that every new family feel empowered to ask for and receive the support that they deserve.
Danielle trained with Doulas of North America (DONA) and subsequently obtained certification as a Lactation Counselor (CLC) through the Healthy Children's Project. She is also certified in Infant and Child CPR.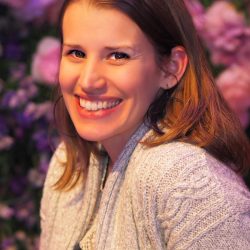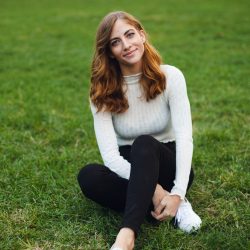 Lesa, Birth & Postpartum Doula
Lesa is a Certified Full-Spectrum Doula through Ancient Song Doula Services. Originally from the Midwest, she moved to New York City after serving in the Peace Corps in West Africa, where she worked on maternal and reproductive health projects in rural villages.
As a long-time reproductive and birth justice advocate and activist, Lesa came into birth work wanting to create a positive, confident, and non-judgmental space for women and queer folk in their most intimate and powerful moments. She aims to support you through providing evidence-based resources, comfort, assurance, and practical skills to make your birth and postpartum period as calm and confident as possible.
Bailey, Birth and Postpartum Doula
Bailey Rollins has served as a labor and postpartum doula for 6 years, after a 10-year career as an early childhood development specialist and educator. Over the years, Bailey developed a strong reverence and understanding of the importance of pregnancy, childbirth and the early postpartum period and the impact it has on future learning and success. With a sincere passion for helping babies come into the world as gently and easily as possible, Bailey is committed to being an advocate, guide and support for parents throughout the stages of parenthood.
Bailey has a Masters Degree from Bank Street College of Education in Infancy and Family Development/Early Childhood Education and a Bachelors of Arts Degree in Spanish and French from the University of Maryland College Park. She completed her labor and postpartum doula training with Ancient Doula Songs and is also a certified HypnoBirthing® teacher, and Khalsa Way Prenatal Yoga teacher.
Bailey is so grateful to serve women and their partners in this capacity, helping to welcome their babies safely and joyfully into the world! It is her core belief that all women deserve to have satisfying and empowering birth experiences and all babies deserve to be born gently and with love. In pregnancy, Bailey supports you in preparing for childbirth to achieve your unique pregnancy goals and birth vision. In labor, she will help you and your partner stay calm and relaxed throughout, using pain relieving techniques such as varying positions, massage, breath work, visualization, the Rebozo technique, acupressure, aromatherapy, HypnoBirthing® and good old fashion emotional support. Bailey also assists you in advocating for your birth preferences and making informed decisions that work for you and your care provider.
During the postpartum period, Bailey will ease the transition of bringing home a newborn with positive guidance and reassurance using evidenced based infant care. She is grateful to help with newborn soothing, sleep, breastfeeding and creating healthy routines. Bailey also nurtures new moms and assists in both emotional and physical recovery. She enjoys preparing nutritious postpartum meals, caring for your baby while you sleep and sharing holistic healing practices such as belly and waist binding, healing baths, perineum support and pelvic realignment techniques.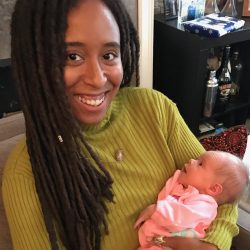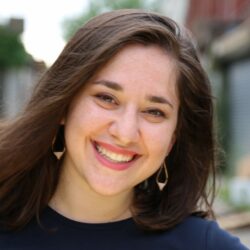 Miriam, Postpartum Doula
Miri is a certified postpartum Doula, Lactation Counselor, trained in CPR and '4th trimester' newborn care.
Miri's training followed the most natural progression: Growing up in a large, loving Jewish family where there was always a yummy baby to swaddle and new life was welcomed with joy and gratitude, she learned early on how to care for babies and their moms.
Over the last decade, Miri immersed herself in the world of early childhood care and education. A celebrated preschool teacher, she has the gentle compassion and endless patience to work with new moms, dads and babies during the delicate and vulnerable new beginning. Miri provides new parent empowerment, education and resources to support every family's transition into the baby-joins-family frenzy.
Lola, Birth and Postpartum Doula
I am a Birth and Postpartum Doula certified through Doula Trainings International and a Certified Lactation Counselor through the Academy of Lactation Policy and Practice. I specialize in postpartum work, offering practical assistance in breastfeeding and newborn care to guide the families I work with through a gentle transition into parenthood. In my doula practice, I am calm and compassionate. I advocate for all my clients and strive to assist them to achieve their best birth. I'm certified in HypnoBirthing™ and I am currently studying to become a Lamaze Childbirth Educator. I'm a born and bred New Yorker, easy to talk to and fantastic with expecting parents, new parents, newborns, and children of all ages. I am a self-proclaimed "birth nerd". I often attend new workshops and trainings to continue my education to support the families I work with. When I'm not doing birth work I'm acting in short comedic videos or doing improv with my queer improv group.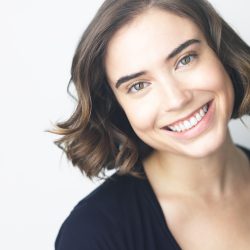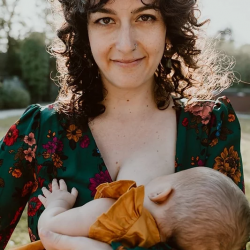 Alaska and Brittany, Birth Doula
Alaska and Brittany are certified as Carriage House Birth Doulas, CBCs (certified breastfeeding counselors), and are experienced with Hypnobirthing and all birthing locations- home, hospital, and birth center. They also offer postpartum support and nourishing postpartum meals, and are training to be childbirth educators. They believe the cornerstone for an empowered birth is information and support before, during and after birthing to encourage families that are not only physically but also emotionally and mentally thriving.
Before becoming a full time birth doula, Alaska lived in Brooklyn for fifteen years working as a visual/performing artist doing book arts, acting, trapeze, improv comedy, working in hospitality and earning a BFA in Creative Writing from Pratt Institute. She brings a unique ability to connect with and support parents using a balance of humor and ritual. Brittany was an elementary school teacher and childcare provider for many years while living in California, earning her Masters in Teaching Reading from the University of San Francisco before moving to New York and finding her way to birth work. She is a novice herbalist, a new mother, and loves blending spiritual approaches with evidence-based information in the birth space.
Alaska and Brittany are currently taking clients in partnership. They are CPR certified, practiced in yoga, breathwork, meditation, and a variety of hands-on coping techniques. They believe in an individual's ability to give birth powerfully, in a safe and supported space, and on one's own terms. They are LGBTQIA+ friendly and would love to help you have an empowered birth experience
Alaska, Birth Doula
Alaska is a Carriage House Certified & Hypnobirthing Certified birth doula. She supports all family styles, birth environments, and sensation management preferences.
Before becoming a full-time birth doula she lived in Brooklyn for fifteen years working as a visual/performing artist doing book arts, acting, trapeze, improv comedy, working in hospitality and earning a BFA in Creative Writing from Pratt Institute. She brings a unique ability to connect with and support parents using a balance of humor and ritual.
Alaska's lifelong passion for cooking healthy, delicious food led her to host immersive dinners (Salt Tooth) and led her to offering postpartum meal services. She is CPR certified. She has practiced yoga, breathwork, and meditation for many years. She believes in the innate ability each individual has to give birth powerfully, uniquely, in a safe and supported space and on one's own terms. Coming to birth-work with an awe for what she believes is a powerfully transformative liminal threshold she seeks to help create supported, empowering birth experiences.
LGBTQIA+ friendly. (Trans/ENBY support trained).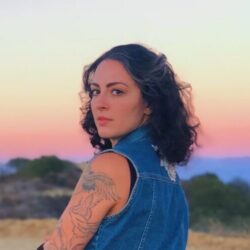 Kim, Birth and Postpartum Doula
Our bodies are designed to give birth! As such, Kim is particularly interested in the power of the mind-body connection and in the importance of understanding and honoring anatomical design and physiology during pregnancy, labor, birth and beyond. She seeks to create safe emotional, physical and logistical space for her clients. She helps gather knowledge and provides evidence-based care that is appropriate, compassionate, objective, and free from judgment. She provides continuous physical and emotional support and safe space before, during and after labor. She fosters healthy communication between the birthing person, the partner and the caregiver. She helps clients advocate for themselves and reminds that: "You that you are the boss of your own birth".
Kim was deeply inspired by the births of her two daughters, both of which included a doula, and attributes her positive and empowering birth experiences to her loving circle of labor support. Both experiences have stayed with her and helped define who she is as a woman, a mother, and a professional while also giving her the confidence to overcome life's challenges. After 25 years as a practicing architect in New York, she switched careers and is honored to support pregnant people as a birth and postpartum doula with the goal of helping her clients have the empowered birth experience they deserve.
Kim is a DONA (Doulas of North America) trained, a Certified Lactation Counselor (CLC), and earned a Bachelor of Arts degree in Art History from the University of Vermont and a Master of Architecture degree from Columbia University. Kim brings her years of problem-solving, management and design experience as an architect to each client relationship and birth. Her unique perspective and invaluable tool kit enable her to deftly navigate any situation in a thoughtful, intuitive and calm way. Beyond her passion for birth and design, Kim continues to enjoy her lifelong engagement in dance and photography, both of which play a part in her doula practice. Raised in New England, Kim lives in lower Manhattan with her two daughters and one small dog and spends as much time as she can on the coast of Maine with her family.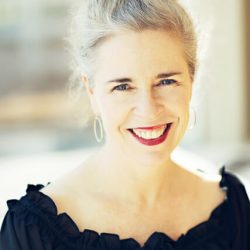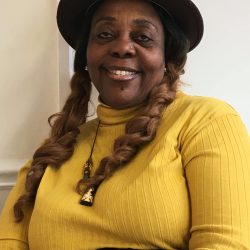 Julia, Postpartum Doula, and Baby Specialist
My name is Julia and I have been a Newborn Care Specialist since 1999. I am also a postpartum doula. During this time my caring and nurturing skills have given me the knowledge and experience each newborn needs to develop. My specialties are overnight services which give me the opportunity to love, care and understand each baby from their simplest cry or facial expression. In this way, we can identify when a baby is either colicky or uncomfortable with a wet diaper. In my duties as a Newborn Care specialist, I am keen on performing these special health care needs associated with any baby. Respiration and breathing of the baby, digestion or indigestion of a certain feeding pattern, checking for allergic reactions after introducing any milk to the baby for the first time, and the method by which a baby is more comfortable by either nursing or bottle-feeding, monitoring baby's bowel movements daily, checking the belly button for infections, and making sure that healing is taking place effectively after a bris procedure. These are some of the important areas that should be cared for in any newborn. With parents, I am a team player and an educator, to all moms especially first-time moms. I assist and help them so they understand their baby well and move into a wonderful time after the end of my assignment
Anna Raczka, Birth Doula
Ania has been living in NYC for 14 years. For many of those years, she worked as a Medical Interpreter. This experience taught her the skill of how to facilitate the communication between the provider and the patient and how to support and advocate for the patient, while at the same time keeping the important relationship with the provider.
She took her first training's a birth doula soon after the birth of her second child. She felt that her experience was so powerful and empowering, she decided to share that with other women. She is a DONA trained Birth Doula, Holistically trained Birth and Postpartum Doula and Breastfeeding Counselor. She regularly attends workshops and classes in order to deepen her knowledge and skills. Ania believes every birth experience is very special, she supports women in all settings and always tries to make them feel well informed and empowered. Beyond her work as a doula, Ania loves traveling, hiking, and reading books.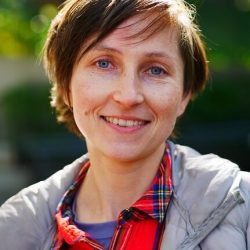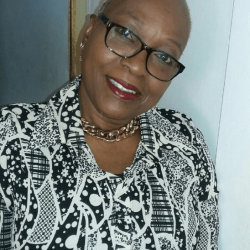 Sandra, Baby Specialist
Sandra Goulbourne is professionally trained as a Newborn care specialist with a background in nursing working for over thirty years in the Caribbean. Sandra has helped numerous clients during antenatal, perinatal and postnatal care. She has also successfully assisted new and expecting parents transition into their new roles as parents. She has assisted with breast feeding, baby's sleeping schedules, sharing her thoughts on and helping to implement soothing techniques for babies, and also educated parents on infant development and giving baby baths. Sandra carries a wealth of knowledge to more than adequately satisfy every situation that she may encounter. She is constantly updating her knowledge base with current literature and baby products. When she is not working she spends her time taking part in her church activities, helping her daughter rear her 7 years old grandson and she is a very creative person who enjoys making crafty items such as crochet blankets for family and friends. She loves listening to music, sews, bakes, cooks, dancing and meeting people of all different cultures. Sandra will consider it an honor to serve you as you embark on the journey of Parenthood.
Beth, Birth Doula
Beth is a Certified Birth Doula and a Certified Breastfeeding Counselor, and is proud to have served families in New York City for the past year. She believes that all birthing persons possess the ability to birth with dignity and joy in their own unique, powerful and mysterious way, and aims for her practice to be driven by this principle. Through providing non-judgemental, evidence based information, combined with her knowledge of space holding and comfort techniques, Beth provides bespoke doula care that supports all birth settings, family styles and preferred comfort modalities. She believes deeply in the transformative quality of birth, and aims to equip her clients with the tools, knowledge and confidence to honor their birth and pregnancy experience to the fullest. Beth is also a practiced classical musician and comedic improviser, and welcomes music, movement, and humor into the birthing space.
Born in Oregon, Beth has lived in many places nationally and internationally but has been happy to call Brooklyn her home for the past three years. She obtained her Birth Doula Certification from Carriage House Birth, and became a Certified Breastfeeding Counselor in the fall of 2019. Beth's first impulse to pursue birth work was spurred after attending an Art of Hosting course in Sweden, where she began studying methodologies of radical space holding. Since completing her training, Beth has held and facilitated Women's circles in Sweden and beyond, while taking additional doula skills trainings in Spinning Babies, Trans/LGBTQIA+ support, and homebirth support.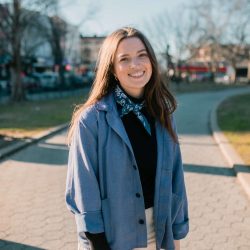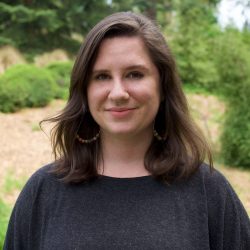 Shawn, Birth Doula
I believe that the way an individual is treated during childbirth (how they feel they are listened to, validated, and respected) has an enormous impact on their transition into parenthood. As a doula, my values are rooted in intersectional reproductive justice. Every new parent deserves to feel that their voice is heard, that their identity is seen and valued, that their holistic wellness is prioritized, and that they will receive continuous, individualized, compassionate care during one of the most important moments of their lives. I am happy to support familial units of all kinds, and I am especially dedicated to providing for LGBTQ+ identifying people and families. I have attended 45+ births and have previous experience with VBAC, single parents, addiction recovery, postpartum mood disorders, high-risk, cesarean, induced, and unmedicated births. When I'm not attending births, you can usually find me at one of my favorite coffee shops, strolling in the park with my wife and dog, or knitting a cozy scarf that I have definitely been working on for over 3 years.
Zen, Birth and Postpartum Doula
Zen is a DONA certified birth doula and a Carriage House Birth trained postpartum doula. She is also a HypnoBirthing Doula, Certified Lactation Counselor (CLC), Prenatal Yoga Instructor and an aspiring midwife. She uses visualizations, massage and sound therapy to help laboring moms feel grounded, relaxed and confident during the birthing process.
Zen Holmes has been a NYS licensed massage therapist, specializing in prenatal and medical massage for 20 years. She is also a Reiki practitioner. She has 3 pregnancy massage certifications (MotherMassage, Loving Pregnancy Massage, and Bodywork for the Childbearing Year). Zen received her prenatal yoga certification from Yoga Education Institute.
Since 2011, Zen has led guided "sound bath" meditations incorporating vibrational healing with live musicians playing gongs, singing bowls, didgeridoo and hang drum. She now offers guided "sound bath" hypnobirthing meditation to expectant mothers to help them achieve a state of deep relaxation and eliminate fear and anxiety during childbirth.
Last but certainly not least, Zen is the proud mother of five children ages 14-29. Despite her youthful appearance, she has the wisdom of a grandmother. She has given birth in the hospital, birthing center, as well as at home and is open to working with you in the environment of your choice.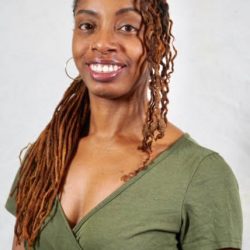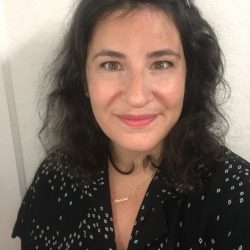 Christine, Birth doula
Birth doula
High professional tier
Offering in-person services
Hello! My name is Christine, my pronouns are she/hers and I am a native of Queens, NY. I became passionate about birthwork after delivering both of my children at home with a midwife. I wanted to help others birth in a safe, positive way (whatever that looks like for them). I am a Certified Birth Doula, a Certified Breastfeeding Counselor and training now to be a Childbirth Educator. I  have attended a wide variety of births including homebirth, unmedicated hospital delivery, medicated hospital birth, inductions, and cesarean sections. I've supported various family structures including Queer families and single parents. I've also taken special trainings on: supporting families who experience loss, supporting Queer/Trans families, patients rights, virtual support and more. My clients have told me that I bring a warm, calm, and positive energy to their births.
I hold a BA and MA in International Relations and professional experience in the non-profit sector working on food security and community development. In my spare time, I love to knit (I started a group called the Queens Knitting Circle), cook, bike, read, and take part in racial, economic and reproductive justice activism in NYC.
Rachel, Birth and postpartum doula
Birth and postpartum doula
Offering in-person and virtual support
Rachel is a Certified Labor Doula through the Childbirth and Postpartum Professional Association (CAPPA). She is a trained Community Lactation Educator, Certified Lactation Support Counselor and is training to become a childbirth educator. Her past experience includes VBAC, planned and unplanned cesarean birth, high-risk, unmedicated, epidural, inductions, supporting single parents and birth people with little to no support. She has training in mindful birthing and approaches each birth with a non-striving beginner's mind, allowing clients to move through their birth process preparing them for all they may encounter without trying to force an outcome or result all while providing up-to-date evidence-based information.
This training is well-suited to the unpredictability of birthing and speaks to the importance of being able to respond and pivot with calm stability. Additional training in Trans/LGBQ+ support and homebirth. Having birthed her own child in Brooklyn, Rachel experienced and felt for herself the importance of continuous emotional and non-medical support during labor. This propelled her forward into a career path of wanting to share that same companionship with other birthing people. Birth is a journey that we shouldn't have to walk alone. Her goal is to help ease you through this transformational time, demystifying the process. She is a 17-year-resident of Brooklyn and loves being a part of her Flatbush community. When not supporting families, Rachel enjoys drinking coffee and awkwardly writing in the 3rd person.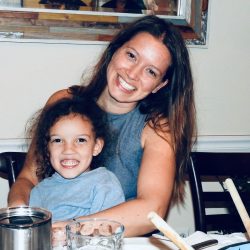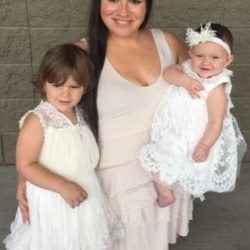 Sarah C., executive doula
Sarah is a caring and compassionate doula with a long history of working in the education system, desiring the best for all the children she worked with. Upon becoming pregnant herself, she realized how significant the role of care in the womb, birth and newborn stages are. She began to believe that great care for the child begins with great care for the mother. This birthed a life changing passion within her to research and learn different methods and approaches that empower women to have the birth that they long for.  Sarah supports informed birth choices and empowers her clients to birth their way.  She is passionate about educating mothers to learn what changes are occurring in her body, details about labor, delivery and providing comfort measures to ease her body into birthing her baby. She supports the laboring couple with education, teaching self advocating for needs, and physical presence at the delivery, as well as continued Postpartum care.
Having two very different types of births herself, she realizes that there are many variations of normal in the world of birth.  Wherever and however a woman chooses to birth, Sarah offers non judgmental support. It is her honor to hold space for a woman as she brings a beautiful life in the world.
Sarah has always been passionate about all things pregnancy, birth and babies. She is a DONA trained Birth and Postpartum Doula, a StillBirthDay Birth and Bereavement Doula Student as well as a Certified Lactation Counselor.  She strives to learn as much as possible from every experience and will forever be a student."