We are following all CDC recommendations, ask your doula more about her safety measures.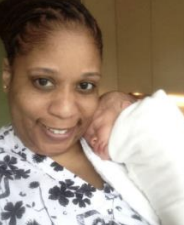 59 K.B.
Baby specialist/night nanny
| Service type | Service area | Experience |
| --- | --- | --- |
| In Person | Bronx, Brooklyn, Long Island, Manhattan, New Jersey, Queens, Staten Island, Westchester | 10 years |
SUMMARY: My training and experience as a Certified Newborn Care Specialist/Baby Nurse allows me the ability to provide knowledge, support and infant care for families at the highest level. My goal is to help parents achieve one of their most important goals which is to build a safe, loving and nurturing environment for their babies.
EDUCATION AND CERTIFICATES
Certified NCS
Certified Baby Nurse
Valid Driver's license
Valid Passport willing to travel
Current CPR/First Aid
SKILLS
Infant feeding
Bathing care and instruction
Swaddling
Diapering and hygiene care
Umbilical cord care
Circumcision care
Nursery set up and organization
Bottle and breast pump sterilization
Assistance and encouragement for the breastfeeding mom
Sleep training
Developmental play with infants
Sibling training- how to be a big sister or brother
Ability to provide head to toe assessment of the needs of both mother and baby
Knowledge of local resources available to the family
Able to administer breathing treatments to infant
Setting up a successful sleep and feeding schedule
QUALIFICATIONS
Multiples Specialist
Experience with Preemies
Knowledge of reflux protocol
Exhibit's strong organizational skills
Whooping cough vaccine, flu shot yearly
Experience with Jewish customs such as BRIS