We are following all CDC recommendations, ask your doula more about her safety measures.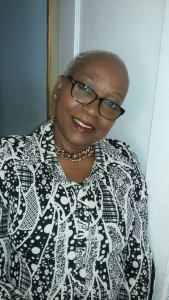 53 S.G.
Baby specialist/night nanny | Offering live-in services
| Service type | Service area | Experience | Availability |
| --- | --- | --- | --- |
| In Person | Bronx, Brooklyn, Long Island, Manhattan, New Jersey, Queens, Staten Island, Westchester | 11 years | |
Offering live-in services (no overnights)
Lives on Long Island
Verbal contract
No downpayment required
S. is professionally trained as a Newborn care specialist with a background in nursing working for over thirty years in the Caribbean. S. has helped numerous clients during antenatal, perinatal and postnatal care.  She has also successfully assisted new and expecting parents transition into their new roles as parents.  She has assisted with breast feeding, baby's sleeping schedules, sharing her thoughts on and helping to implement soothing techniques for babies, and also educated parents on infant development and giving baby baths. S. carries a wealth of knowledge to more than adequately satisfy every situation that she may encounter. She is constantly updating her knowledge base with current literature and baby products. When she is not working she spends her time taking part in her church activities, helping her daughter rear her 9 year old grandson and she is a very creative person who enjoys making crafty items such as crochet blankets for family and friends.  She loves listening to music, sews, bakes, cooks, dancing and meeting people of all different cultures.  S. will consider it an honor to serve you as you embark on the journey of Parenthood.
Testimonials
"We're very happy with Sandra. She is kind, competent, wonderful with our baby, and, as a nice bonus, is also fantastic with our dog 🙂 She's a great, nonjudgmental teacher for us first-timers!"
Nina, October 2022