We are following all CDC recommendations, ask your doula more about her safety measures.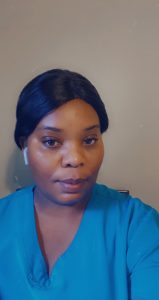 58 St.S.
Baby specialist/night nanny | Offering live-in services
| Service type | Service area | Experience | Availability |
| --- | --- | --- | --- |
| In Person | Bronx, Brooklyn, Manhattan, New Jersey, Queens, Staten Island | 14 years | |
Offering live-in services (no overnights)
Lives in Pennsylvania
Hi! I am a certified newborn care specialist who also holds certification in CPR and Newborn infant First Aid. Originally from Jamaica, I have been living in the Tri-State area since 2009. With over 10 years of experience in taking care of newborns, I have love for babies ever since I was young as the oldest of 6 children. In my role as a newborn care specialist I show you techniques on how to soothe a baby, offer breastfeeding support including latching options and create a routine and sleep schedule.
I am experienced in breastfeeding support and will happily work with new mothers on positioning and latching. I also have experience in post circumcision after care if needed. I look forward caring for your baby!