We are following all CDC recommendations, ask your doula more about her safety measures.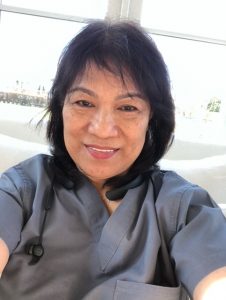 61 V.P.
Baby specialist/night nanny | Offering live-in services | Offering overnight services
| Service type | Service area | Experience | Availability |
| --- | --- | --- | --- |
| In Person | Bronx, Brooklyn, Long Island, Manhattan, Queens | 2 years | |
Offers overnights and 24/7.
Lives in Woodside/Queens.
Food (during live-in) and transportation (cab fares to and from client) would be provided by the client.
No down payment necessary.
My training and experience as a Certified Newborn Care Specialist/Baby Nurse allows me the ability to provide knowledge, support and infant care for families at the highest level. My goal is to help parents achieve one of their most important goals which is to build a safe, loving and nurturing environment for their babies.